Korean Skincare brands for the perfect beauty routine
We've been busy adding more lines to our Korean skincare range.
Did you know that Korean skincare focuses on hydration? That's the key to flawless skin.
It plumps up your skin, making fine lines and wrinkles look temporarily smaller. Plus you'll have a healthy glow making your skin look radiant, clearer and younger-looking.
From cleansing balms and sleeping masks to eye cream and hyaluronic acid, there are loads of options to complement your daily beauty routine.
Here are some of our top brands or you can shop all Korean skincare here.
Package
The whimsical brand Package collaborates with Korean designers to create products that you will form an emotional connection with as they treat your skin.
Like wearable art, the brand's popular message masks not only make excellent gifts for someone you love (or for yourself), they are also incredibly effective. Loaded with natural active ingredients, its sheet masks come soaked in essence that will leave your skin looking like new.
XOY
XOY is the result of combining the word "joy" with the letter "x", which stands for the unknown.
It's the perfect name to represent these Korean masks; fun, different and with surprising formulas. You'll find ingredients like eggplants or chocolate hidden inside its pretty and fun packaging. These are a great addition to a Korean skincare routine.
Mizon
Mizon is the creation of a group of scientists and researchers from one of the most prestigious beauty companies in South Korea. Its aim? To develop a cosmetics brand that is affordable for everyone and formulated with high-quality ingredients. Their Mizon snail cream has become an essential product to many skin care routines.
The brand offers products for every step in your skincare routine and for every skin type, making it incredibly versatile. Its high concentrations of active ingredients ensure that its products are ultra-effective to leave your skin looking healthy and radiant.
8MM
8MM is a Korean mask brand that stands for "8 minute miracle". Get results in just 8 minutes.
Designed for more mature skin, they contain nano-bubbles that help ingredients penetrate more easily. The brand is very versatile, working with any skincare routine.
Benton
In 2011, the CEO of Benton decided to create his own cosmetics company to help his brother, who had always suffered from various skin conditions, allergies and sensitivity. This Korean skincare brand stands out for creating its products in small batches, ensuring that they are always fresh.
Harness the power of nature with ingredients such as tea tree, bee venom, snail secretion filtrate, centella asiatica and aloe vera. There is a reason why these traditional Asian ingredients have been in use for centuries.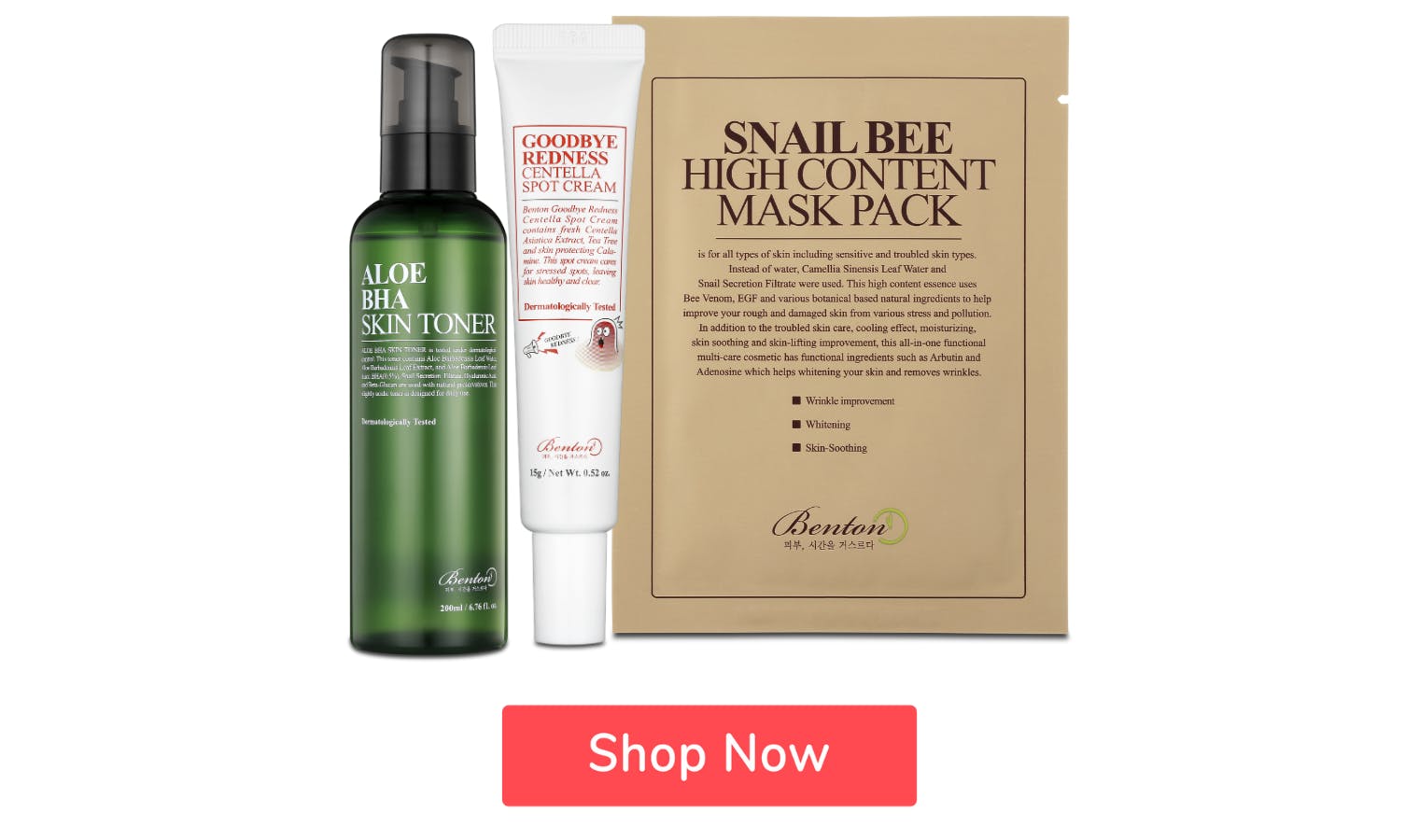 The Skin Lounge
The Skin Lounge specialises in designer Korean masks that combine amazing benefits with a unique experience.
Their stunning packaging contains masks to adapt to the modern lifestyle with exceptional formulas.
11 Village Factory
Committed to creating the best products, the eccentric scientist behind 11 Village Factory is continuously working to develop a line that is both affordable and compatible with all skin types.
Featuring minimalist, modern packaging in black and white, this Korean skincare brand appeals to all ages and genders. Loaded with moisturising ingredients, you will find a wide range of products from skin care for your face to body care, and sheet masks for your hands and feet.
A.by BOM
A.by BOM is a beauty and skin care brand that values people and nature above all else. They aim to create products based on a deep understanding of skin care and respect for nature, which is reflected in everything they offer.
It is no wonder that their incredibly unique and artistic masks are enormously popular on social media – the floral patches are as effective as they are eye-catching. Featuring incredible designs, natural ingredients and effective results, this brand is one of Asia's finest.
Beaudiani
Beaudiani takes its name from the combination of the words "Beau", a French term for beauty, and "Diani", a Native American term for deer. The brand's products are designed for all ages and skin types, so you can share them with the whole family. That is why Beaudiani's beauty products are made with natural raw materials to create memorable Korean skincare products.
In addition to being safe and gentle enough for the whole family, the vast majority of Beaudiani's products are vegan, so you can use them with a good conscious. Many of their products also feature aromatherapy with incredible relaxing or revitalising effects.
Berrisom
The brand name Berrisom taken from a combination of the words "berries" and "blossom". It contains three kinds of berries loaded with antioxidants – elderberries, blackberries and cranberries – and two kinds of blossoms – camellia and evening primrose. Among its many Korean skin care products, it is known for its masks and makeup, like its animal masks and peel-off lip tint.
With its wide range of beauty products that are both whimsical and effective, Berrisom is the perfect brand to give as a gift to the ones you love or to yourself.
Leaders
Created by dermatologists, LEADERS develops products based on the latest scientific research conducted by skin experts. Its products have results that speak for themselves and have been proven to be safe and effective.
A professional cosmeceutical company, the dermatologists behind the brand wanted to design products for home use that were once only found in Korea's most exclusive spas. The results were effective products at an attractive price point that leave your skin healthy-looking and restore your confidence.
Lovbod
"Love your body" is the message behind Lovbod, a brand that specialises in body care from an inclusive, body-positive perspective. Their products show that the Korean beauty routine is also perfect for body care, whatever its size or type.
For anyone who was wishing that the Korean facial skin care routine existed for your body, this is your brand. With products to treat every part of your body at every stage in your routine from cleansing to cream, your skin will look and feel incredible after using Lovbod's products.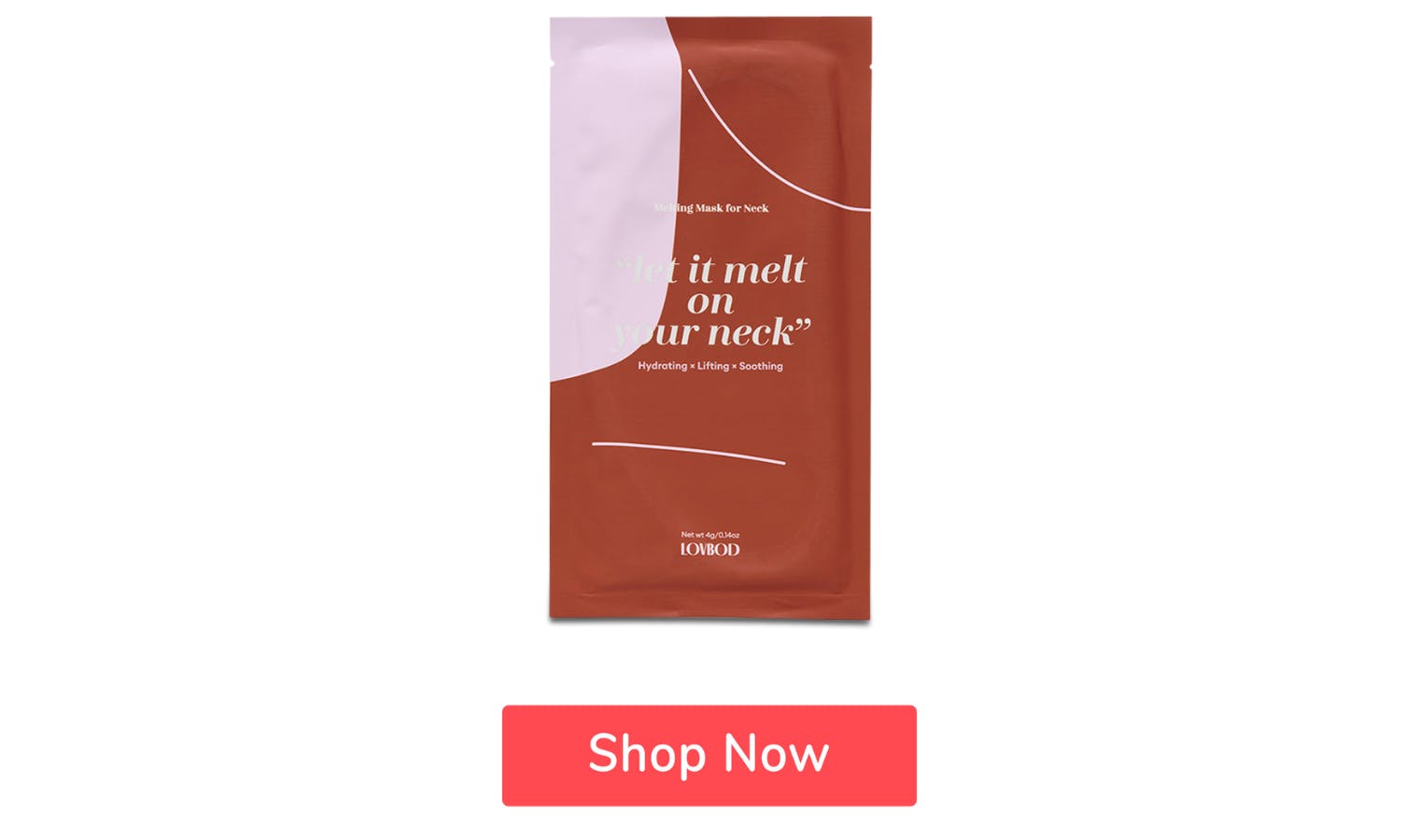 Shangpree
Now a well-known brand worldwide, 25 years ago only a select few in the centre of Seoul knew about it. Shangpree was born at an upscale Korean spa that quickly became famous for its luxurious treatments and constant innovation in the world of masks. It is the creator of the ultra-famous modeling rubber masks, which contain exclusive ingredients like gold, charcoal and red algae.
In Korea, this award-winning brand is synonymous with luxury, and once you try its skin care products you will understand why.
Written by
Natasha Edwards