6 stocking fillers and gift ideas your family will love
Relax – we've got stocking presents covered.
Whether it's a pocket-size antibacterial gel (handy for your commute) or your favourite, just-ran-out-of skincare products, the best Christmas stocking fillers are all about the essentials. And luckily, so are we. Check out our perfect stocking filler gifts for friends and family here.
1. Gift an essential-but-luxury item
Moisturiser. Body wash. They're everyday essentials, but elevate them to a more luxurious version and you've got a hit gift on your hands. With a rich texture and premium ingredients, Avène's Tolèrance Extrème Cream is a stylish step above most everyday moisturisers. Or gift 11 Village Factory Relax-Day Body Oil Wash to make their morning shower something to look forward to. Dual-layered, this body oil and body wash moisturises while cleansing to leave skin soft and smooth.
2. Give a gift with a twist
Just like the upgrade you can give essential items, a unique twist on an everyday product always goes down well. We love Lamazuna's Solid Shampoo. Rub the solid shampoo onto wet hair and it'll work into a creamy lather, just like liquid shampoo. Covering a range of fragrances and hair types, from oily hair to dry hair and pine to orange scent, it's a novel way of washing hair that's also eco-friendly.
3. Sheet masks: a sure-fire stocking win
Delivering lots of moisture and beneficial ingredients to your skin, face masks are really effective for soothing dry skin in winter. Grab a mix and give the gift of up to 30 minutes of self-care with each packet. 8MM Calming Sheet Mask is a gentle but caring face mask for sensitive skin, while this Beaudiani Aroma Mask Lavender gives a real feeling of luxury thanks to a lavender scent. And for fun, the Berrisom Animal Mask Series will transform you from cat to panda (and more).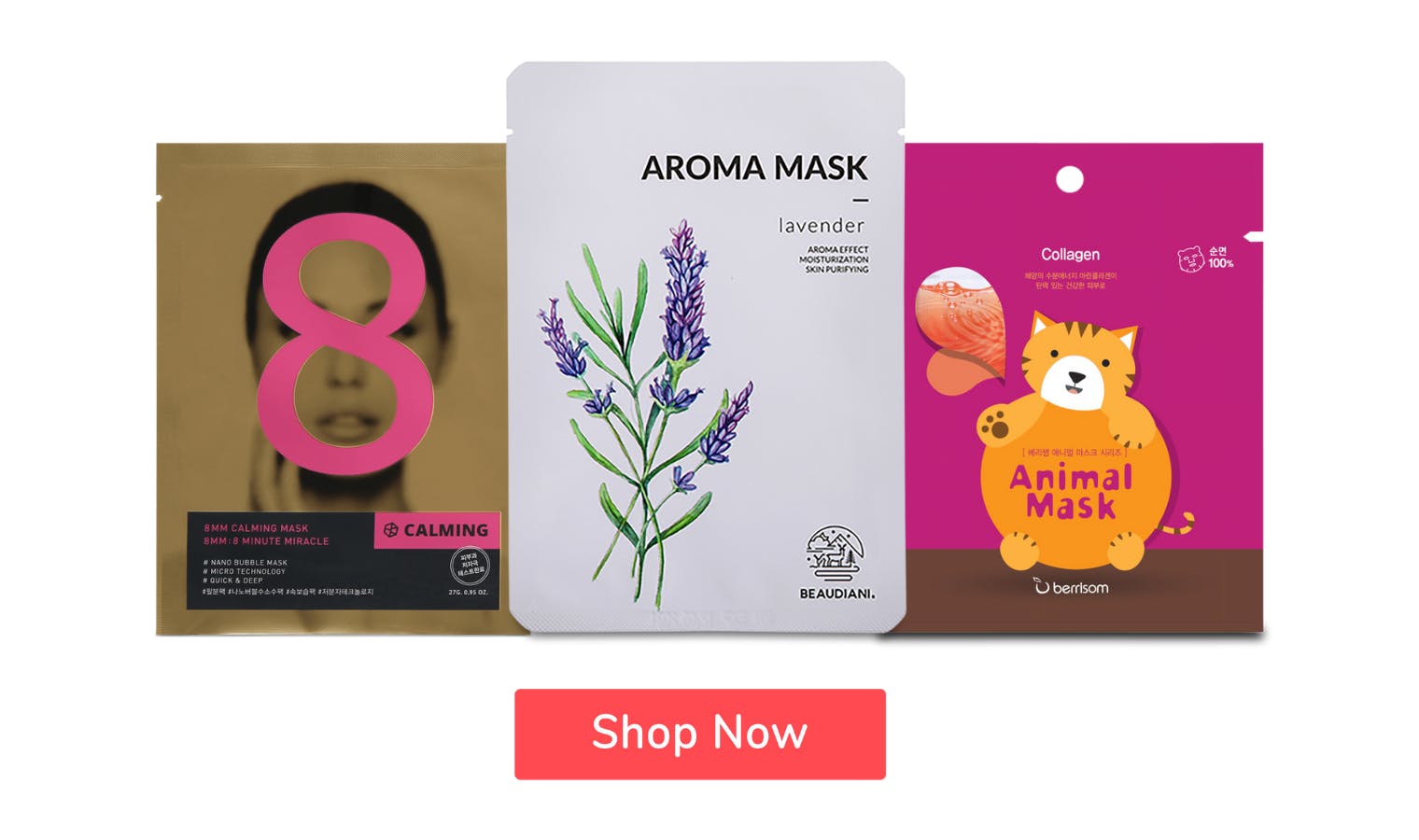 4. Don't forget the gift sets
Would it even be Christmas without a gift set? Whether you're looking for stocking fillers for men or stocking fillers for women, you'll find a gift set that works at medino. For him: Bulldog Beard Care Kit Gift Set. Featuring a 2-in-1 shampoo and conditioner, beard oil and comb, it's got everything he needs to stay looking sharp. For her: Aussie Minis Set. With a conditioning shampoo and two sachets of deep conditioner treatment, it's a travel-sized package that'll transform dry, damaged hair from winter.
5. Add a pocket-size antibacterial gel…
Antibacterial hand gel, travel size: a 2020 staple and a gift that will always be appreciated. Small but mighty, Carex Moisture Hand Gel is perfect for fitting into handbags or coat pockets. The gel formula combines alcohol and moisturisers, killing 99% of bacteria and viruses such as Coronavirus while protecting skin on hands. It'll keep hands clean and cared for well into the new year.
6. …and a supplement for health over the holidays
Going overboard on prosecco in the party season? We wouldn't recommend it, but it happens. Add a stocking surprise that helps the next-day headache, such as a tube of Berocca Mixed Berries 15 Effervescent Tablets. Containing vitamin B, C and essential minerals, the special formula will help replace nutrients lost through alcohol. Just add one tablet to water the next morning. Or, gift a jar of Terranova Milk Thistle 500mg 50's. A supplement for liver health and digestion (which will help to protect the liver against alcohol-related inflammation), many people claim milk thistle tablets helps to prevent and recover from hangovers. Take one tablet with food, either before bed or the next day, and give it a try.
Got all the inspiration you need? Find these products and more in our Christmas Gifts collection. With next day delivery, you can sit back and relax over the holidays.
Written by
Natasha Edwards