'Is medino safe?' Your questions, answered
Reviewed and fact-checked by Giulia Guerrini, Superintendent Pharmacist. Read our editorial policy to see how we create informative, accurate content.
First time buying with us? We know you might have some questions – from 'Is medino.com safe?' to even 'Who are medino?' Well, we can answer those two straight away: 'yes', and 'the best online pharmacy in the UK, we promise.' Here's why you should feel safe ordering prescriptions and pharmacy products online with us, from speedy customer service to safe pharmacy processes.
---
1. We offer five star customer and delivery service
Just because we're a digital pharmacy, doesn't mean we're not a legit one.
At medino, you'll find five star service, first time. We deliver your products safely, efficiently and with superb service, even if we say so ourselves. And we don't need to say it ourselves – our glowing customer reviews prove it for us. Check out our medino review pages on Google, Facebook, Trustpilot and Reviews.co.uk.
2. We follow all NHS guidelines, and have expert pharmacists
It's not just our customer service that's five star. We follow all NHS guidelines and assess every single pharmacy order placed with us. After all, we know how important your health is. That's why prescriptions, for example, are always dispensed safely and discreetly by one of our expert pharmacists for a stress-free delivery. Our pharmacists are also trained and experienced, with 360-degree training for knowledge on all kinds of healthcare products. From recommending the right medications and supplements to advice on lifestyle and nutrition, our pharmacists can do it all.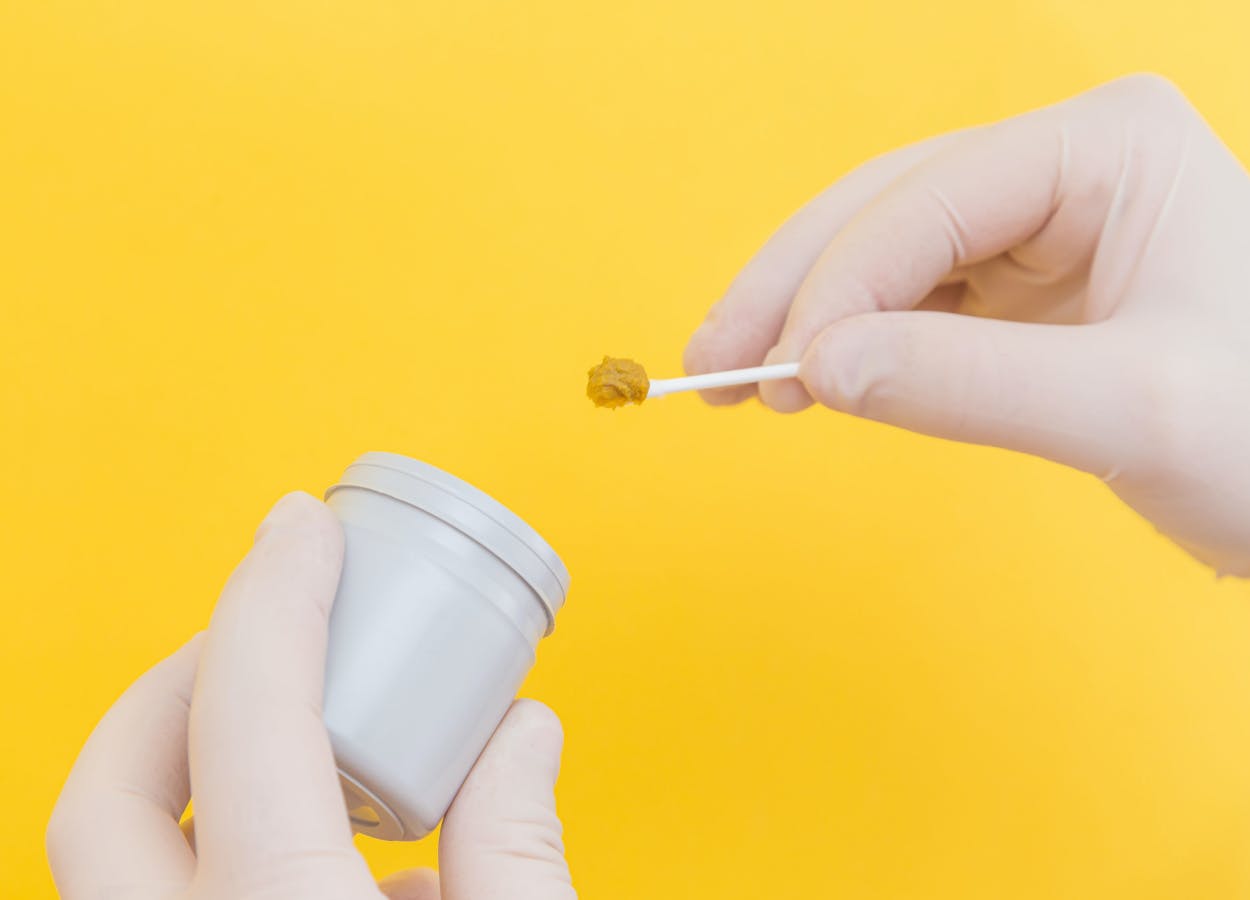 3. We have safety systems put in place – and we're always updating them
Even though we can only provide services at a distance, it doesn't mean our service is hands-off. Just like at your local pharmacy, our pharmacists manually check each pharmacy order that gets placed. We always have a pharmacist on site during opening hours at medino HQ, ready to approve or look over your order. And only our pharmacists handle patient data, so your information stays secure.
We have systems in place that makes the process even safer too, such as:
Limiting the amount you can buy for certain products, so you won't be able to order an unsafe amount of medication
Making sure medications with highly regulated ingredients can't be purchased together, and letting you know if you try to add them to the basket
Having you fill out a questionnaire when you buy certain products, which is checked by our qualified pharmacists to make sure the product you're buying is the right one for you
4. We also offer expert advice and consultations when needed
Our pharmacists will reach out to you if we need more info about your order, or need to know why you've tried to order a certain product. That means we can be sure you're not taking a product that isn't right for you. And when you checkout your order, certain products will trigger 'Our Pharmacist Recommends' tips when you buy – so you'll always have the info you need, even without a call.
Our pharmacists also offer advice on how to use certain medications, and general health and wellbeing tips about nutrition and exercise, too. You can find those on our Advice section, or call up our pharmacy to get in touch and ask any questions.
Ready to order? Check out our most popular products here. And if you have any questions, you can chat to our customer service team via email at info@medino.com.
Written by
Natasha Edwards