Here's why organic period care is important – and how you can help the planet every month
Reviewed and fact-checked by Giulia Guerrini, Superintendent Pharmacist. Read our editorial policy to see how we create informative, accurate content.
Periods. They're something half the world's population will experience during their lives, so it's important to talk about them and the impact they have on the environment. It's a conversation really close to the hearts of &SISTERS, one of our favourite planet-friendly period brands: they've created conscious period products that are better for your body, the planet and, most especially, yourself. They're on a mission to reimagine the future of female health, starting with safe, sustainable and beautifully designed period products – and we couldn't be prouder to stock them at medino.
To celebrate the work they're doing and their vision for women, we've got a full rundown of why their plastic-free period care really matters.
---
Plastic in period care
So, what do periods have to do with the environment? Technically, nothing. But the period products you use, like tampons, pads and panty liners do. During their lifetime, the average woman will have roughly 450 periods and use up to 15,000 period products. This shouldn't be an issue, but most period products contain both obvious and hidden plastics.
There's a good chance you've at least tried a tampon, so you'll immediately recognise the very obvious plastic applicator that comes with most of them. What you may not realise is that most mainstream tampons, period pads and panty liners can contain up to 90% plastic. If you think that period products are made entirely from cotton (like 80% of people asked by &SISTERS revealed they did in recent research), we've got news for you… you've not been told the truth. They contain mostly plastic, chemicals and other synthetic materials, which we're sure you know are harmful to the environment – and can even be harmful to yourselves. They end up in our oceans and soil and can have catastrophic consequences for the planet and the current climate crisis.
So... maybe it's time to rethink your period and the products you use, right? Switching to all-natural, biodegradable period products can go a long way to helping the earth (and you'll love them, too, we promise). Try &SISTERS Pads With Wings Mixed 12 Pack, which will carry you through medium and heavy flow days – no plastic needed.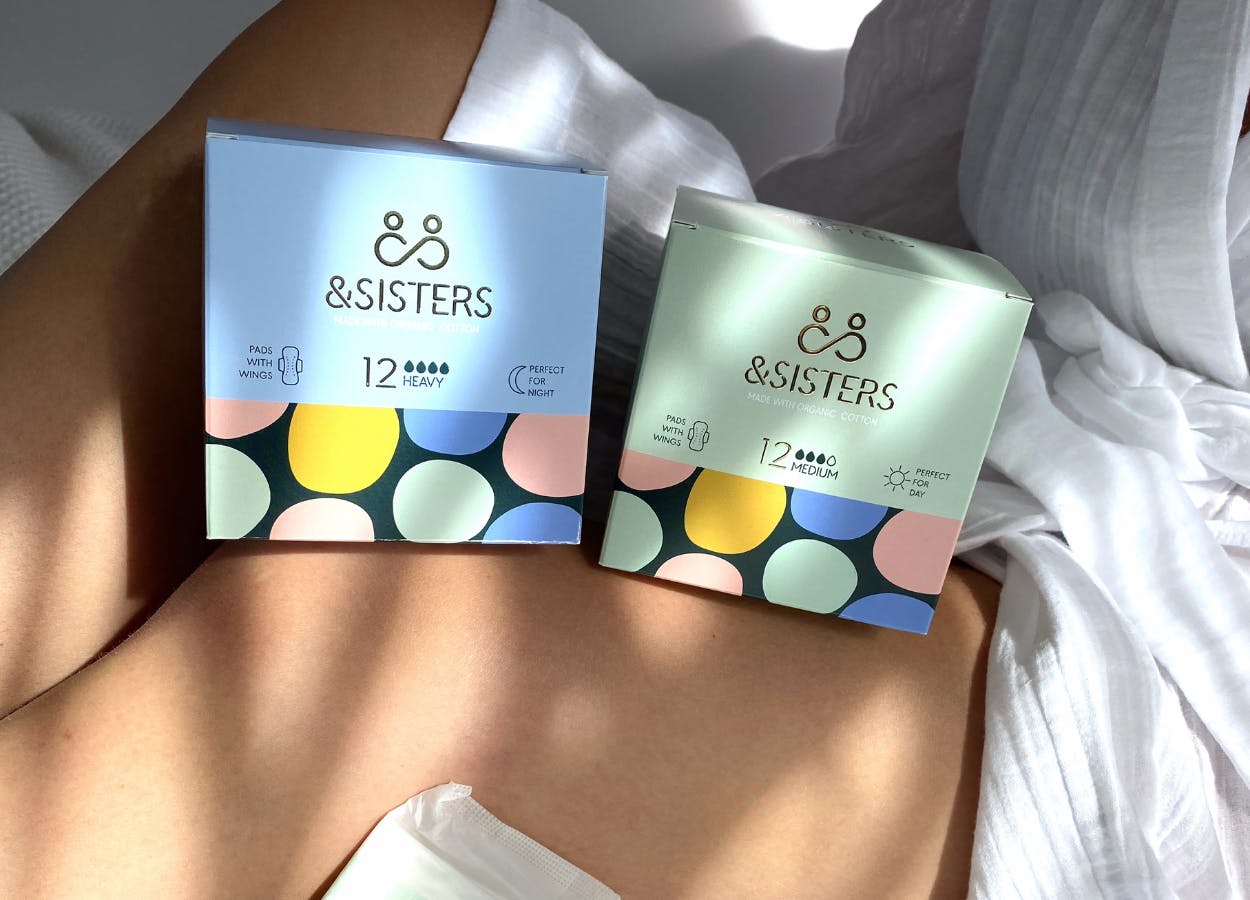 ---
Go eco-friendly with &SISTERS
We really love how &SISTERS are reimagining the way you take care of your menstrual health. Having first-hand experience of the lack of safe, sustainable period products, they decided to create eco-friendly tampons, pads and panty liners. From the applicators to the organic cotton and even packaging, every part of their period products are biodegradable, compostable or recyclable, so they minimise the impact on the planet. They've built their beliefs on three amazing core values:
1. Better for our bodies: They're completely transparent about the ingredients (with 'no nasties') and production processes that go into producing their period products.
2. Better for our planet: They use the most eco-friendly ingredients, materials and processes to reduce environmental impact.
3. Better for our sisters: They donate 10% of their profits to support women's health, education and economic empowerment.

With just a small change to the period products you use, like choosing pads, tampons or cups by &SISTERS, you can start to make a big difference – how nice is that? Here's a hot tip: for peak planet-friendly period care, try a menstrual cup. The &SISTERS The Nudie Period Cup Medium 24Ml Capacity 18-30 Yrs Old and &SISTERS The Nudie Period Cup Large 32Ml Capacity +30 Yrs Old are soft, sustainable and can last for up to 10 years, saving 2500 products from landfill. Talk about eco-friendly!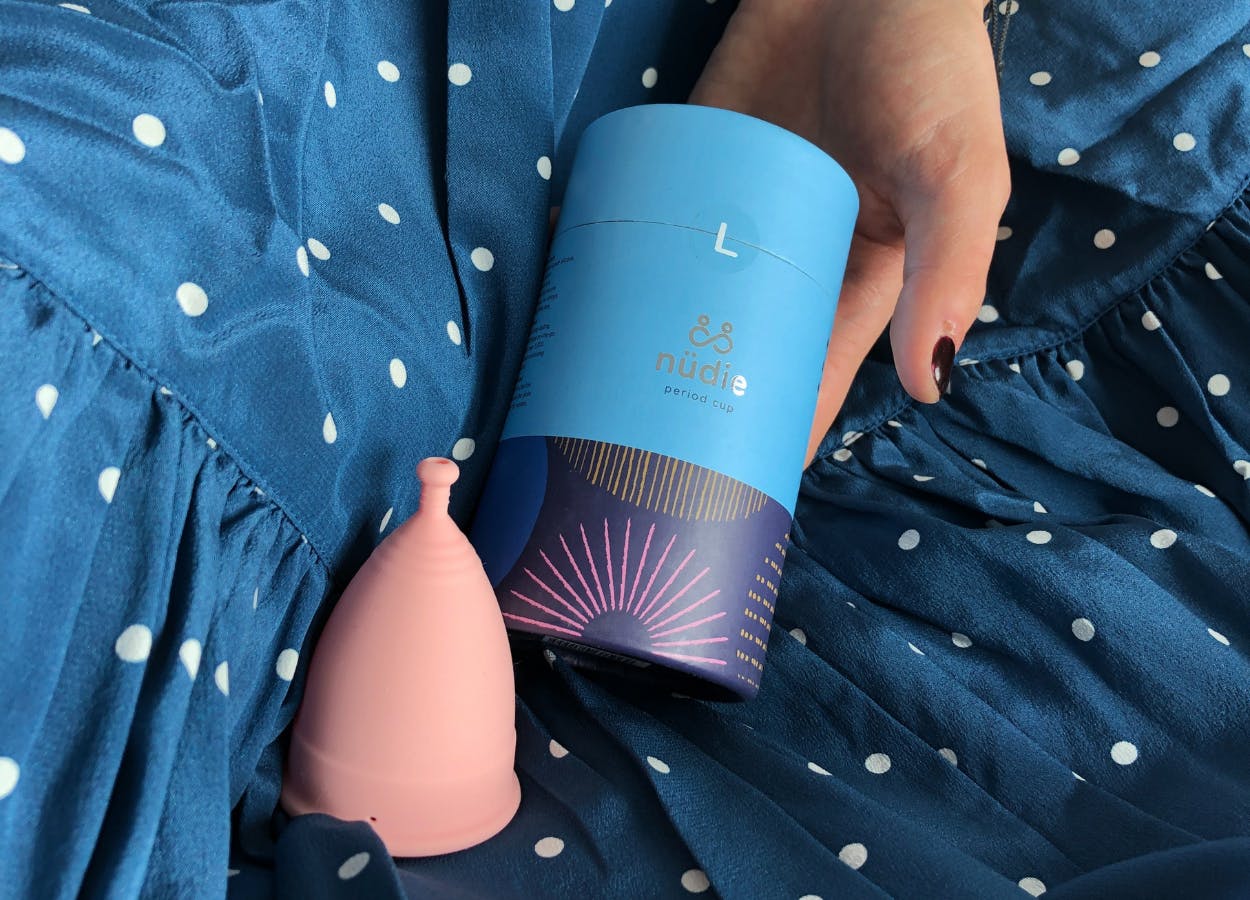 ---
Why is organic cotton important?
The best place to start answering this question is to understand what's currently going into the cotton in mainstream period products. To begin with – not much cotton at all, to be honest (surprised?). Period products are made with wood fibres, plastic fibres and other artificial substances. Suddenly not sounding so good? Sadly, it doesn't quite stop there. It's also pretty common for period products to contain pesticides, chlorine bleach and other harmful chemicals. Sure, you'll only find them in trace amounts, but that's enough for some of these substances to get into your bloodstream – which we're not a fan of.
To get the Soil Association's accreditation, organic cotton has to be completely free from unnatural chemicals and pesticides. It's also naturally breathable and biodegradable, breaking down completely in just two years when you compost it. &SISTERS is leading the charge in organic cotton, with all of their tampons, pads and liners made with 100% organic, sustainably sourced cotton. They're not just good for the environment – they're better for you, too. Think it's time to give organic cotton a go? We're a big fan of &SISTERS Eco-Applicator Tampons Mixed 16 Pack, made with organic cotton – and including biodegradable cardboard applicators.
Ready to make a change for good? Shop organic period care from &SISTERS today, and we'll get them packed and shipped for delivery tomorrow.
Written by
Natasha Edwards