Veganuary: how to go vegan, from diet and supplements to natural products
Reviewed and fact-checked by Giulia Guerrini, Superintendent Pharmacist. Read our editorial policy to see how we create informative, accurate content.
Whether you're looking for a fresh start in 2021 or have been thinking about going vegan for a while, Veganuary is a great way to make the leap into a lifestyle change. So, what is Veganuary? Simply put, it's a 31-day January challenge to go vegan. Since 2014, the challenge has been adopted worldwide, with more and more of us going vegan each year. Read our rundown on how to go vegan: from a vegan diet and vegan supplements to organic products, from skincare to haircare.
What is 'vegan', anyway?
A vegan diet doesn't mean 'clean-eating', only eating avocado, or never touching sugar again. If you want to know how to do Veganuary, the basic rules are simple: avoid eating or using animal products. No meat, fish, poultry, dairy, eggs, or any bee product (including honey or beeswax). Even some beers and wines can be off-limits, as fish products might be used in the filtration process. There are other lifestyle changes that come with being vegan, too – but we'll get to those later.
What are the benefits of a vegan diet?
For starters, going vegan helps to reduce your impact on the planet. And if you've been struggling with the ethics of eating meat, adding more plant power into your diet can soothe your worries there, too.
Many people also find that eating vegan brings huge health benefits. Studies have shown that vegans are less likely to be obese, often have lower blood pressure and cholesterol, and are less at risk from cancer and heart disease. Many people also say that after switching to a vegan diet, they have higher energy and clearer, less acne-prone skin due to less dairy and meat consumption. Providing that you plan your meals so that they're balanced and contain all the nutrients you need, there could be a whole range of health benefits with a vegan diet. However, it's worth noting that some essential nutrients are more difficult to get from vegan foods compared to animal products. It's also good to know that just because a food is vegan, it doesn't necessarily mean it's healthy – after all, chips and Oreos are vegan. The key is getting the right balance, and adding a little extra help where you need it in the form of vegan vitamins and supplements.
What supplements should vegans take?
First of all, you might be wondering: why do vegans need supplements? "Meat, fish and dairy provide a lot of our essential vitamins, including protein, iron, vitamin B12, zinc, omega-3 fats and selenium. Making sure you stay on top of these nutrients is vital," says Guila, our expert pharmacist. "If you're running low on iron, you could develop anaemia, which can make you feel weak and fatigued. You could also run into energy and mood problems if you don't get enough protein, omega-3 fats and zinc, while a lack of selenium can cause hair loss."
Nuts and seeds are full of omega-3 fats and selenium; beans, pulses and tofu can help to substitute protein and zinc; and iron can be found in green, leafy vegetables, dried fruits and wholegrains. But it does take careful planning, so if you're struggling to get a healthy variety in, you'll find a range of vegan supplements that can help make things easier in our Veganuary section: from vegan omega-3 supplements (no fish in sight) to the best vegan supplements for overall health and energy.
As for B-12, this is the big one: there's not a reliable source for this in a natural, vegan diet. B-12 is a nutrient that's found in meat, fish and dairy products, but not fruits, vegetables or grains. B-12 deficiency can be a serious issue, as it can lead to nerve damage and often takes years to show symptoms. If you're taking on the Veganuary challenge, get ahead of the risk and make sure to have a vegan B-12 supplement at hand, such as Natures Aid Vitamin B12 1000µg 90 Tablets or Solgar Vitamin B12 100µg 100 Tablets.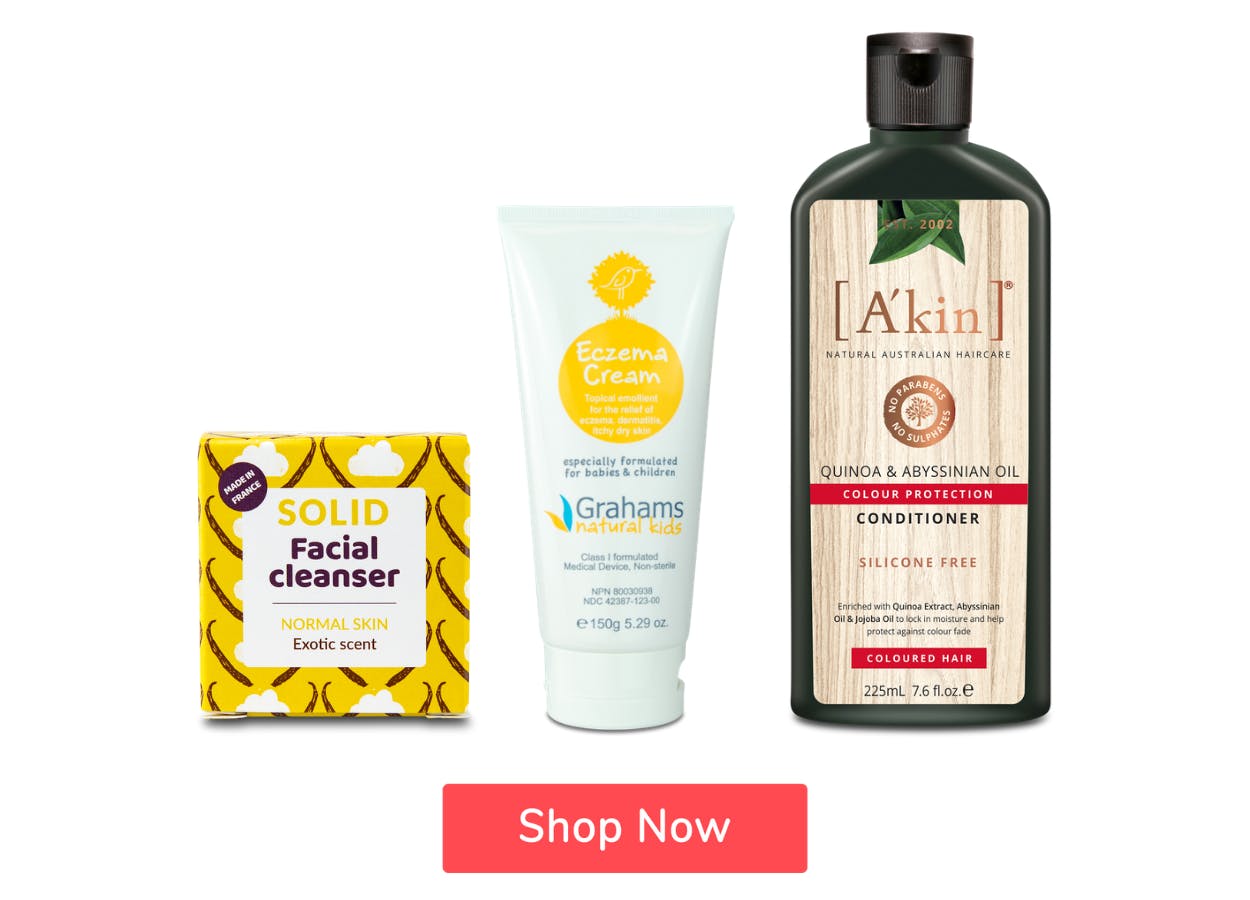 What about natural vegan products?
Now that you have your vegan diet sorted, you might want to take the challenge further and have a look at other factors. Vegans don't wear leather, wool, silk or use any products that contain animal-derived ingredients or are tested on animals. You might be surprised to learn that not all skincare products or haircare products are vegan. Traditional luxury ingredients such as beeswax, honey, collagen, lanolin and keratin are all animal-derived ingredients or animal by-products, so are usually avoided by vegans. So if you want to make a lifestyle change, it's worth making sure that you're reading the backs of the bottles. Natural products are becoming much more common, so you won't miss out on luxury.
Luckily, we've done the hard work for you. We've got everything you need in stock, all available for next day delivery: from the best vegan shampoo and conditioner and organic vegan skincare products from Klorane and A'Kin, to everyday essentials and even organic baby products from brands such as Lamazuna and Grahams. You can transform your whole routine into a vegan one with confidence – and we'll even deliver to your door.
Ready to make the leap? We've got everything you need to go vegan from January 1st, from essential vitamins and vegan supplements to organic products and natural skincare products. Find them in our Veganuary section here.
Written by
Natasha Edwards